Inverter Petrol Generator i2500W 2.0KW Quiet Electric Portable Camping Power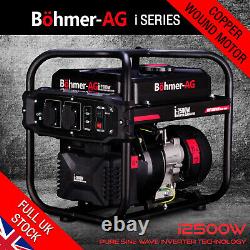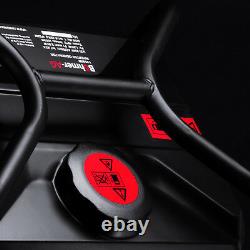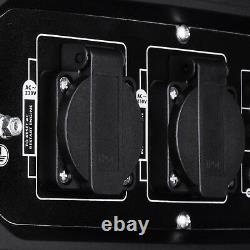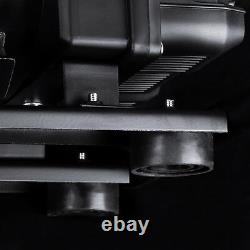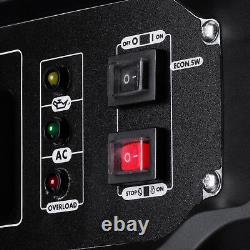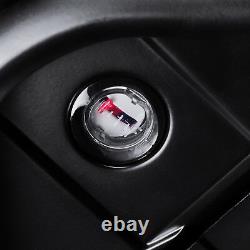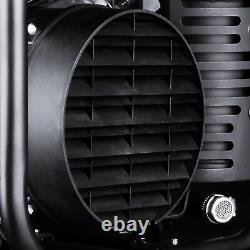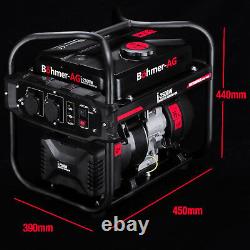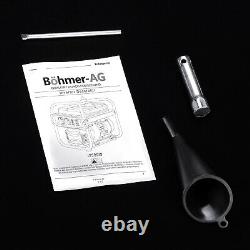 BOHMER-AG 5000k-e ELECTRIC START GENERATOR Popular. BOHMER-AG 7000k-e ELECTRIC START GENERATOR Popular. Böhmer AG generators are manufactured to a high spec and all models are 100% copper wound whilst the majority of other generators found on the internet are aluminium wound. Because they are much cheaper to produce and few will realise the difference unless they know what they are looking for.
Aluminium wound generators will not provide a stable constant current, providing only 61% of the conductivity of copper. Aluminium is also brittle, prone to expansion and is much weaker than copper. Böhmer-AG contnue to lead the market with the i2500W, a robust and ultra portable workhorse using the latest world class 120CC engine and high quality electrical components delivering substantial power in a compact, durable form.
The massive 2KW output from twin 240V UK Plugs, combined with a huge 10 hour run time surpasses most requirements, providing worry free power when you need it most. Pure sine wave technology produces clean power for sensitive electrics such as laptops and tablets, free from interference. The stealty Böhmer i2500W is not just the best looking generator around, with its matte finish contrasting detailing, it has high quality internal components as well.
With an RDC safety switch and external earth point, the Stealth is totally EC compliant and ideally suited to providing power in and around the campsite. So whether you plan to enjoy home comforts on your next holiday or you want power to hand for work or play, the Böhmer i2500W is the best looking, best performing powerhouse available. With a massive 2.0KW Output from the mighty 120cc 4-stroke OHV engine the i2500W is up to the task, big or small, home or away. Dual 240V Output from UK standard 3-pin plugs at 50HZ.
Gen III recoil starting for ultra reliability. Sparing no expensive inside either, each of our premium generators is fitted with a long-lasting, 100% Copper Motor Coil. Böhmer inverter generators produce a pure sine wave from their advanced inverter technology.
AC inversion creates a stable output designed specifically for sensitive electrics such as laptops and mobile phones. The i2500W is equally suited for traditional power tools. A featherweight punching above the competition.
Weighing only 22Kg at just 44cm tall the ultra sturdy frame encompases the giant 10 litre fuel tank, giving a total continuous run time of 10 hours. Rugged compact Matt frame with clear controls. Massive 10 litre fuel tank (10 Hour Run Time). Filtered forced air cooled engine. Superior 4 stroke overhead valve engine. Rubber Feet for reducing vibration. Mesh screen exhaust with thermal shroud. Large air cooled fan system. Pure Sine Wave Runs Electronics Perfectly. A conventional generators engine will run at a constant speed. If the speed fluctuates, so will the output current. Reduced loads which require less current cannot reduce engine speed even with less demand. This is less economic and more stressful on the engine. The wave form from a conventional generator is square and therefore less desirable for most domestic appliances. Inverters draw power from a DC supply such as solar panels.
Using circuitry, they then convert this to AC. Inverter Generators use the same inversion technology but first generate 3-phase AC, convert this to DC then back to clean AC. The advantages come with the conversion process producing a cleaner AC for appliances. It's easy to create square wave output. Equipment used to running on mains supply will struggle with this output.
Sine Wave's come in two types, modified and pure. Modified is closer to square wave and inherits similar issues. A pure sine wave is a smooth curve and delivers the same output as a domestic mains supply. Nearly all electronics are designed to run on this type of power supply.
Choosing the correct inverter generator can be a daunting process. The size of the task in hand should determine the inverter generator you require.
Smaller offer convenience and portability, generally with enough power for most uses. Larger models are still portable but increased power output and features add weight. The advantages are control, application range and additional features such as increased fuel capacity. Please note these inverter generators are not supplied with consumable components such as oil and fuel. Output Power (KW): 1.8. Max Output Power (KW): 2.0.
Engine Type: 4 Stroke OHV Forced-Air-Cooled. Continuous Run Time: 10 Hours. Oil Capacity (L): 0.4. 1 x DC Charging Clamps.
1 x Spark Plug Tool. 1 x Spark Plug Too Handle. 1 x Black Gun Cap. Weight: 22 KG (48.5lb).
Overall Dimensions (LxWxH): 390mm x 450mm x 440mm (15.3" x 17.7" x 17.3). Our Comprehensive Range of Official Spares and Accessories. Should you wish to return a faulty item, please message us any Photos and/or videos of the item may also be requested to assist in the return process.
The item "Inverter Petrol Generator i2500W 2.0KW Quiet Electric Portable Camping Power" is in sale since Friday, November 30, 2018. This item is in the category "Business, Office & Industrial\Industrial Tools\Generators". The seller is "union-mart-uk" and is located in Southampton. This item can be shipped worldwide.
Model: i2500W
Custom Bundle: Yes
Type: Portable
MPN: BOH-W2500i
Brand: Böhmer-AG
Max Output (Watts): 2,000 - 3,000
Power Source: Petrol
Frequency (HZ): 50hz
Voltage (V): 240v
Overload Protect DC: Non-Fuse Protector
Phase: Single
Engine Type: 4 Stroke OHV Forced-Air-Cooled
Fuel Capacity (L): 10L
Rated Output (Watts): 1,800
Continuous Run Time: 10 Hours
Oil Capacity (L): 0.4L
Starting Mode: Recoil Starter
Weight: 22 KG (48.5lb)
Overall Dimensions (LxWxH): 450mm x 390mm x 440mm
Spark Plug Model: E7TC/E7RTC
Sound Rating: 64db
Bundle Description: User Manual, Spark Plug Tool, Funnel