EcoFlow Portable Silent Smart Power Generator LPG Petrol Dual Fuel 1800W 230V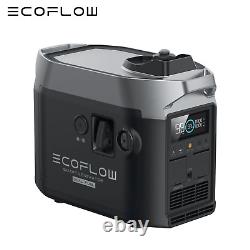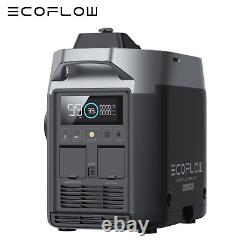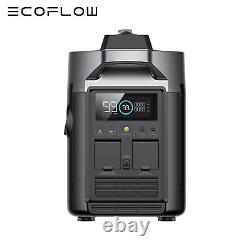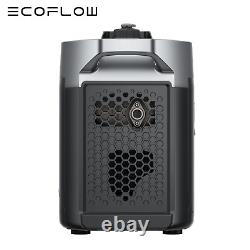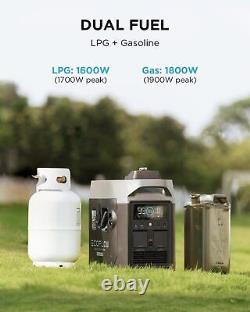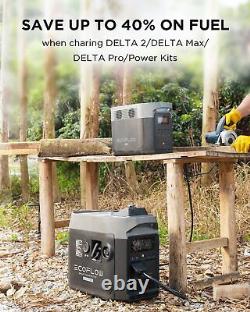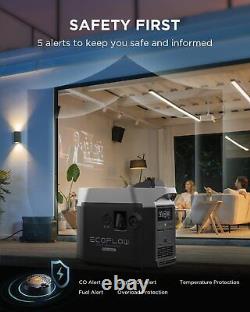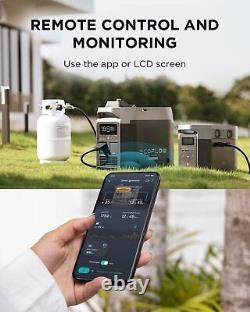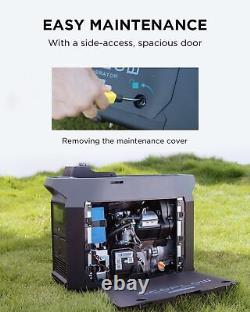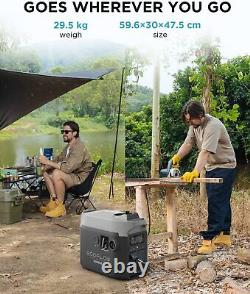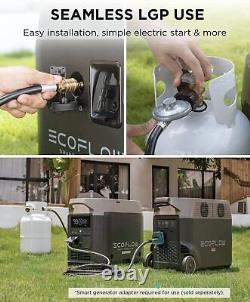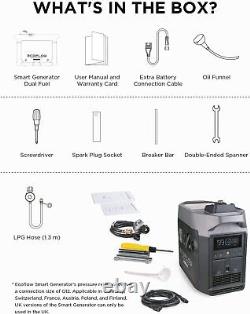 Huge efficiency gains- A portable generator for home use with 1800W output and a 4L gas tank. Generate 5.4kWh to run for 3.5hrs. Connect to DELTA Pro/Max to charge up during power outages. [Auto-start for home backup power] - Start up automatically at your set percentage and charge your batteries keeping you power secure no matter what. Use as an outdoor generator when out of other charge methods.
[Safety first] - Beyond being a quiet generator, it's a dual fuel generator that keeps you in the know with a carbon monoxide detector, fuel alert, engine oil alert, temperature protection, overload avoidance, and a whole lot more. [Real-time monitoring and control] - Once connected via Bluetooth or WiFi, the app opens up a ton of control. Set your battery level for auto-start, control DC output levels, remote start or stop your unit, and switch on Eco mode, all while getting a full suite of monitoring. Ideal for home or for camping as you control from afar. [Seamless LPG use] - Beyond gas power, use propane in the easiest way yet.
Plug in easily while the inner pressure regulator makes carrying easy. Then, use electric start for fast start up. When your DELTA Pro, DELTA Max or Power Kits drops to a predetermined battery level, the Smart Generator automatically kicks in. Once maxed out, the engine shuts down to avoid extra fuel waste, emissions, and noise. When a blackout hits, it's important to keep your essentials running. The Smart Generator allows you to not only charge your power station back up, but it also allows you to power your appliances at the same time, outputting up to 1800W. The total output of DC and AC is 1600W in LPG mode Prioritizes AC output when needed to keep your devices on. With LPG, we've made it easier than ever.
Plug into the LPG inlet without any tools required. Once set up, you can use the generator seamlessly as it auto-switches modes, allowing you to power up in seconds with the electric start button. We've gone the extra mile too, with a built-in pressure regulator, it's easier to carry your unit.