Portable Petrol Generator Inverter Dual Fuel LPG 3500W Camping Electric Start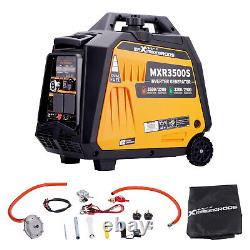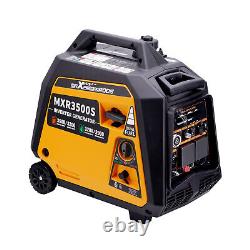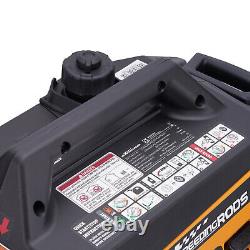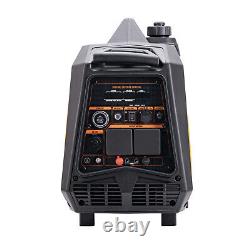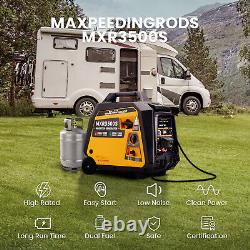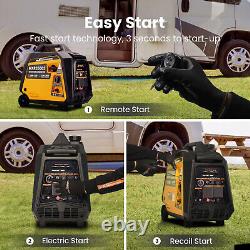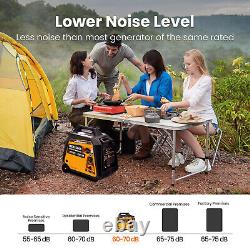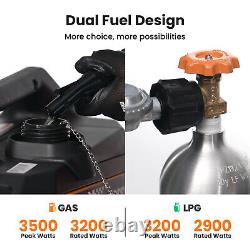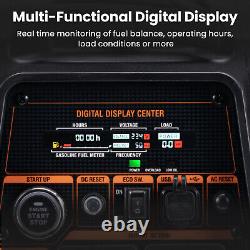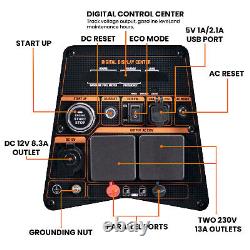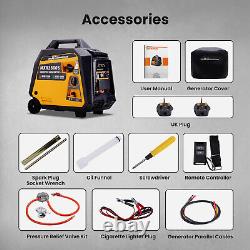 Dual fuel design runs on both petrol (3500 surge watts, 3200 rated watts) and propane (3200 surge watts, 2900 rated watts). Easily runs a small house lighting system or an RV's 15k air conditioning unit or other equipment like the refrigerator and more needs.
Provides three start modes to choose from remote start, electric start and recoil start, quick start technology ensures that the machine is ready to work within seconds. While using Eco mode you can extend your run times. Approximately 6.5h(Petrol) or 13.5h(LPG) at 50% load.