Portable Petrol Generator 6000W-E 3.0 KVA 8HP Quiet Power Electric Key Start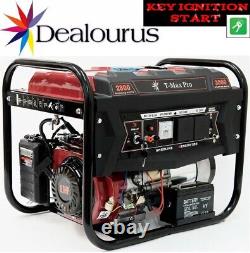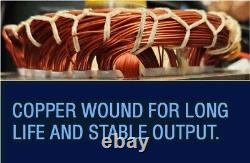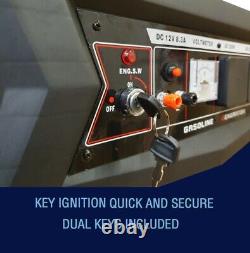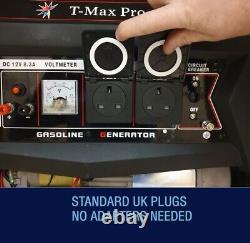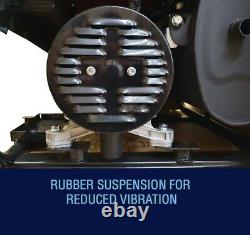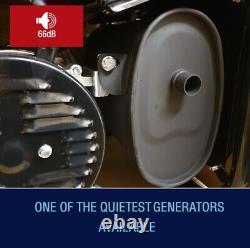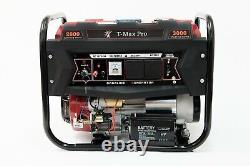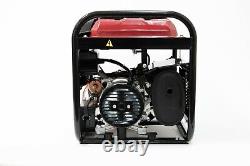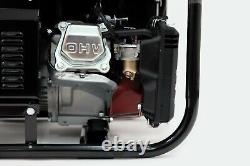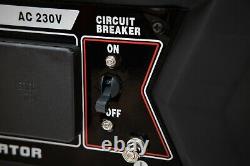 Dealourus have been in the business for 7 years and know what really matters when you use petrol generators on a daily basis. With that in mind, it should come as no surprise that the DEALOURUS T-MAX PRO packs a thumping 8.0-horsepower engine! But that doesn't make it a loudmouth - thanks to powerful four-stroke OHV technology, it's as quiet as it is fuel-efficient.
Quality without the price tag and with a no fuss guarantee. Choosing the correct Generator for the job. TX PRO Domestic Generators are for backup use only and are not recommended for continuous use. It is recommended to allow 20% above the wattage you need when choosing a generator. So a 1000W heater would generally need a 1200W generator.
This will ensure that your generator will have a long and extended life. A generator can be used for two types of loads. A "resistive load" has no moving parts and no start-up power requirement.
An inductive load applies to most items with a moving part. So the rule of thumb will be if you are using an inductive load, you would need a generator that has a capability of three times the start-up wattage. For example a 1000w Pressure Washer will need a Generator capable of a 3000w Start up. Low oil automatic shut down.