Villiers V6000ES Silent Petrol Generator 6kW 15HP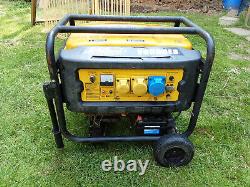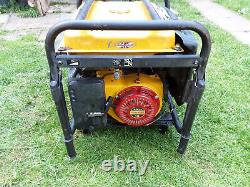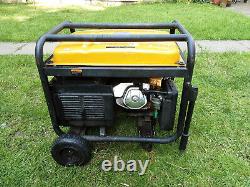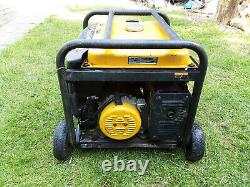 Starts on the button first time, on either recoil or electric starter. Needs 3 to 5 seconds of choke before it's up and running. The unit is powered by a Villiers oil alert engine with extra large air cleaner and exhaust silencer. It is supplied with 230v 32amp industrial and 110v 32amp industrial & 110V 16amp industrial sockets and also a 12volt DC outlet. Mains power is protected by a circuit breaker and also fitted with a volt meter.
Wheel Kit fitted as standard. Rated power output: 5500 watts, 15HP Peak power output: 6000 watts. Power outlets: 2 x 110 volts, 1 x 230 volts.
Cash on collection only from Cheadle Stockport SK8.